Danson youth centre - Bexley Borough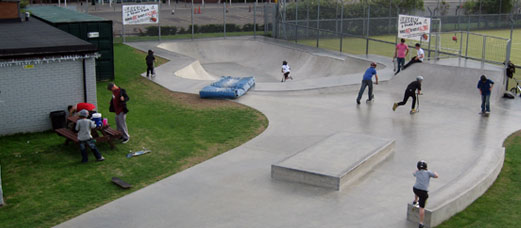 This is a paid for youth facility, which in it's early days didn't let adults in, but they soon came around to the reality of the sport/hobby/pastime/culture/whatevayouwannacallit.
It's got a great little bowl, which isn't too intimidating for learners, but is big enough to permit locking into more tech grinds, and launching over the hip. This place is really well used by the locals. Bexley could do with putting in a free open-all-the time place on a grander scale, as they have done in Dartford.
Our facebook group
Join our facebook group. Get involved, help out, tell us what you think.